---
What is #IMOVERBULLYING?
#IMOVERBULLYING is a self-acceptance campaign created by Marlene Dillon to empower those who have been bullied to take their power back, celebrate who they are, and embrace hope for the future. "We overcome by the word of our testimonies."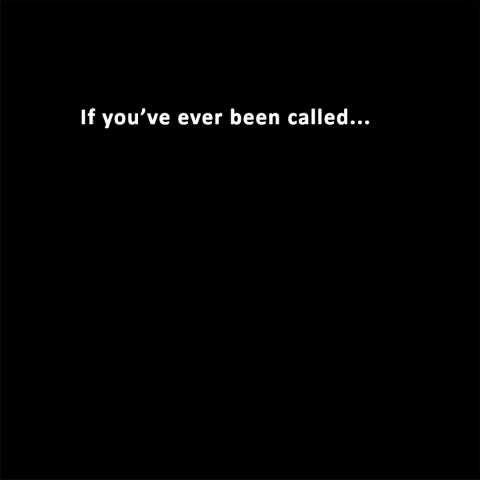 Why #IMOVERBULLYING? 
A parent reached out to me on my Instagram page about her son being teased for wearing his hair long, and it really touched me. He is a natural hair kid model and loves his long hair. When she asked me if I had written anything on the topic, and my answer was "no," I felt moved to do something to support her son and kids like him. It's an unfortunate reality that so many people are mistreated for simply embracing their natural beauty. There had to be something I could do, beyond a feature on my social media to encourage him and others like him to know that their opinion of themselves gets to matter more than anyone else's…. After meditating on the idea for a few weeks, the idea came to me to create the #IMOVERBULLYING campaign.
People say "sticks and stones" are the only things that hurt, but the wounds from unkind words can last far longer than a physical bruise. I'm tired of children harming themselves because of the impact of someone's words. I am choosing to be a part of the solution. I see a vision of men and women, celebrities and common folk coming together to share our stories of overcoming bullying. I believe that as children hear our stories—as they take in that we went through it, too, and chose to be survivors—that they will gain hope that will help them hold on and even love themselves more. As we share our testimonies of being teased as kids, by peers and parents, siblings and coaches, we will create a well of empowerment for children (and adults) to drink from and be refreshed.
"Wow, she went through that? I can't believe it. Look at how successful she is. Maybe I can get through it, too."
I envision parents sharing the videos with their children and having discussions afterwards that help them to feel heard, understood, and empowered. I imagine courage and confidence growing within them as they watch Beyoncé speak of being teased about her ears or Rihanna sharing how she was bullied through her "entire school life."  I hear them saying, "Wow, she went through that? I can't believe it. Look at how successful she is. Maybe I can get through it, too." I want to restore hope to children who are being teased daily to know they can live through it and don't have to go to extremes to make the pain stop. Also, my hope is that through the videos they will gain tips on how to get through it from people who know exactly how they feel. Will you please share a video, today? Your 60 second story may be the testimony that saves a child's life. 
Below, you have the opportunity to share your story, to be a part of the solution. Please view the simple instructions below to share a 60 second video of encouragement. By sharing your story of overcoming, you are offering this adorable little boy and so many others strength to know that they can overcome bullying, too.
Check out Jessica's Video!
Submit your video!

 – If you have overcome bullying, share a 60 second video to encourage someone else. Your testimony may save someone's life!
Submission Details:
Three ways to submit your 60 sec #IMOVERBULLYING video:
Facebook

: Record it in messenger and send it as a message  (message 

Marlene Dillon Author),

YouTube

: Record it on YouTube and EASILY copy and paste the share link in the form below.

Instagram

: Record it on/upload it to your IG AND tag  @Proud2BNaturalMe and add the hashtag #IMOVERBULLYING in the caption.

 
** Don't forget to end with, "My name is _______ and I'm over bullying." 
---
Watch this video to learn more about 

#IMOVERBULLYING.
READY TO Submit your video? 
Empower yourself. Empower someone else. Submit your video here. (Upload your video to YouTube. Copy the link. Fill out the form below and tap Submit.)
Thank you for submitting your video! Check out some of the other submissions below.
Erica knows she is beautiful as is… 
Sue takes her power back from bullies!
Yulinda realized she was her own bully…
Nick's powerful advice on overcoming bullying!
Tammy's advice on dealing with bullies
Ken says it's okay to be an introvert.
If you know anyone who can benefit from these videos, please use the social media links below to share and get others involved in this great challenge!
---
resources
---
Are you over bullying? Check out the #IMOVERBULLYING Collection in our online store! All can be customized with a name/photo etc. Message us for assistance.
(Prices vary by type, style, color, etc. Many options available. Customize yours, today!)
This slideshow requires JavaScript.
Each tee can be personalized with your own phrase!
Click/tap here to order yours now. 
*Special thanks to: